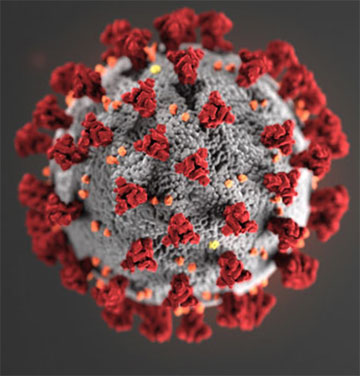 To help slow the spread of the coronavirus, beginning Tuesday, March 17, all NOLS facilities will be closed. At this time, the Library is not setting a time period for this temporary closure, or a date when the libraries will reopen to the public. The Library will evaluate regularly and make decisions based on the current situation, recommendations from public health and government leaders, and the Library's commitment to our communities.
While the Library is closed, all book returns will also be closed. All materials should be kept until the Library is able to reopen. Due dates have been adjusted so that no item will be considered overdue and no fines are charged.
All held items that were ready for pickup as of Monday, March 16, will remain on hold for patrons until at least 7 days after the Library is able to reopen or able to provide holds pickup in an alternative way.  New holds can continue to be placed online through the Library catalog.
All in-person library programs and meeting room reservations will be cancelled through at least Monday, August 31. No new meeting room reservations are being accepted at this time.
Public Wi-Fi will remain available outside of each NOLS branch 24/7.
Contact us today!
Got a question? Researching a topic? Use the link below to our online form to ask NOLS!
Library staff are also available by phone Monday-Saturday, 1-5pm, to assist. Call 360-417-8500 and press 2.
If you need assistance using the Library's online resources, you can setup a Tech Appointment to meet with staff via phone or Zoom.
Ask NOLS
Access the Library Remotely
You don't have to visit the Library to get great library service! If you prefer not to visit the library in person, you can still take advantage of many services. These are all options available at nols.org and free with your library card. If you don't have a card, you can easily get one here.