Due to the coronavirus emergency, all AARP Tax Aide sites in the nation are closed indefinitely. Please visit www.irs.gov for the most up to date information regarding taxes, or to use Free File to prepare and file your taxes online.
All branches of the North Olympic Library System take part in the IRS' Tax Forms Outlet Program (TFOP), a program that offers tax products to the American public for free. The IRS sends tax forms to NOLS as they become available and they are dispersed to the Clallam Bay, Forks, Port Angeles, and Sequim branch libraries. In 2020, the IRS is sending the forms listed below.
The new Form 1040 uses a "building block" approach, in which the tax return is reduced to a simple form. That form can be supplemented with additional schedules if needed. Taxpayers with straightforward tax situations would only need to file this new 1040 with no additional schedules.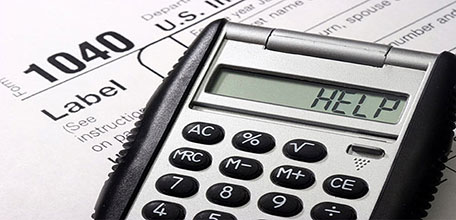 A binder with every tax form and set of instructions will also be made available at each branch. Copies of the forms in the binders can be made for 10¢ per page.
All tax forms and instructions, in addition to extra help and tools, can be found online at www.irs.gov. Forms can be printed from the public computers at the library for 10¢ per page.
Forms and instructions can also be requested directly from the IRS to be delivered via U.S. Mail. More information about placing requests online or by telephone can be found at www.irs.gov/uac/Forms-and-Publications-by-U.S.-Mail.
More information about how to get ready for tax filing season can be found here.
*It is unlawful for Library staff to offer tax advice or to help users interpret tax materials they read (Policy 5.2).
AARP Foundation Tax-Aide
Starting February 1, 2020, AARP Foundation Tax-Aide will provide free tax preparation and electronic filing at the following locations in Clallam County. You do not need to be a member of AARP, a senior citizen or a retiree to use this free service.
This service is not sponsored by the North Olympic Library System.
AARP Foundation Tax-Aide: Important Documents to Bring to the Tax-Aide Site
Last year's tax return(s)
Social Security cards or other official documentation for yourself and all your dependents
Photo I.D. required for all taxpayers.
Checkbook if you want to direct deposit any refund(s)
Income
W-2 from each employer
Unemployment compensation statements
SSA-1099 form showing the total Social Security benefits paid to you for the year, or Form RRB-1099, Tier 1 Railroad Retirement benefits
1099 forms reporting interest (1099-INT), dividends (1099-DIV), proceeds from sales (1099-B), as well as documentation showing the original purchase price of your sold assets
1099-R form if you received a pension, annuity, or IRA distribution
1099-Misc forms
Information about other forms of Income
State or local income tax refund
Payments
All forms and canceled checks indicating federal and state income tax paid (including quarterly estimated tax payments)
Deductions
Most taxpayers have a choice of taking either a standard deduction or itemizing their deductions. You will need to bring the following information:
1098 form showing any home mortgage interest
1098-T and 1098-E forms (Tuition and Student Loan Interest payments)
A list of medical/dental expenses (including doctor and hospital bills and medical insurance premiums), prescription medicines, costs of assisted living services, and bills for home improvements such as ramps and railings for people with disabilities
Summary of contributions to charity
Receipts or canceled checks for all quarterly or other paid tax
Property Tax bills and proof of payment
Health Insurance
Form 1095A if you purchased through Marketplace (Exchange)
Any exemption correspondence from the Marketplace (if applicable)
Credits
Dependent care provider information (name, employer ID, or Social Security number)
1099 forms related to continuing education and related receipts and cancelled checks
For more information about AARP Tax Aide, including which documents to bring with you, visit the AARP website here or call 1-888-AARPNOW (1-888-227-7669).
AARP Foundation Tax-Aide is offered in conjunction with the IRS.