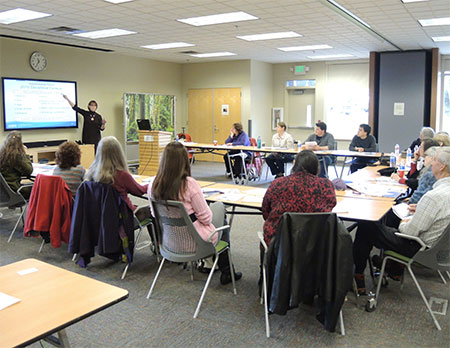 Carver Room – Port Angeles Main Library
Meeting Rooms are open at the Port Angeles, Forks, and Clallam Bay Libraries.
Reservations can be made for meeting rooms in Forks, Clallam Bay, and Port Angeles. Sequim's meeting room remains unavailable at this time, due to space constraints.
Meeting rooms can be reserved 90 days in advance. All reservations will be made on a first-come, first-served basis and should be made at least one week in advance but no later than 24 hours prior to the event. No walk-in reservations are allowed.
You will be notified when your request is received. A second notice will be sent within two business days to confirm your reservation.
Library policy, in addition to any County, State, and Federal guidelines regarding masking, social distancing, and room capacity limits must be followed during meeting room use.