Curbside library service, including returns and holds pick-up, is available 11am-5pm Monday through Friday at all NOLS locations, and Saturday 10am to 2pm in Port Angeles, Sequim and Forks.
To help slow the spread of the coronavirus, all NOLS branches remain closed to the public.
Get all of the details of NOLS' restart plan here.
Books for People on the Move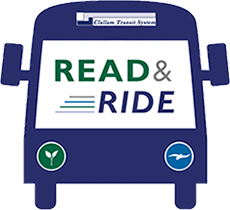 Need something to read on your commute? With the new Read & Ride program, it's easy – just grab a book while you're on the bus! Take a seat on the bus and settle in – we've got your reading needs covered. The North Olympic Library System is partnering with Clallam Transit to provide reading material for your journey. Thanks to donations from the North Olympic Library Foundation, select bus routes now have books and magazines that you can read and return or read and share with someone else. Jump on board and Read & Ride today!
Clallam Transit System's bus routes included in the Read & Ride program are Route 14 – Forks, Route 30 – Sequim, and the Strait Shot route to Bainbridge Island Ferry terminal. The Clallam Transit System provides bus service throughout Clallam County.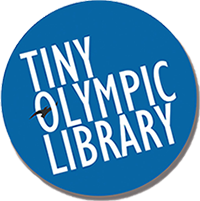 Tiny Olympic Libraries (TOL) are self-service browsing portals designed to house small collections of books for travelers, commuters, and other passers-by. Each green and blue TOL is stocked with titles suitable for every age and reading level, from children's picture books to literary fiction. Books in the TOL collection are yours to share or keep forever-no need to worry about due dates or overdue fines.
To return a book, simply drop it off at any TOL or regular NOLS location. Library volunteers will frequently refresh the selection, so be sure to visit often and check out what's new! This project is made possible with the participation of the following community partners: the City of Port Angeles, the City of Sequim, the City of Forks, Clallam Transit, and Sunsets West Co-op.
Working Together to Serve Clallam County
These collaborative projects are brought to you by the North Olympic Library Foundation and NOLS.
For more information about the North Olympic Library Foundation, visit the 
website
.