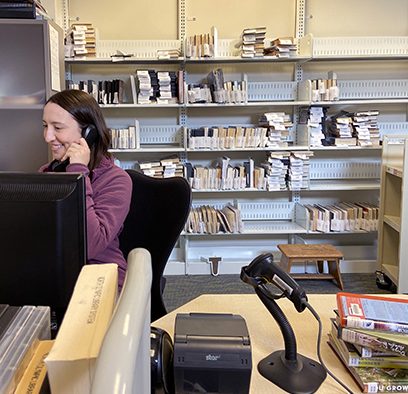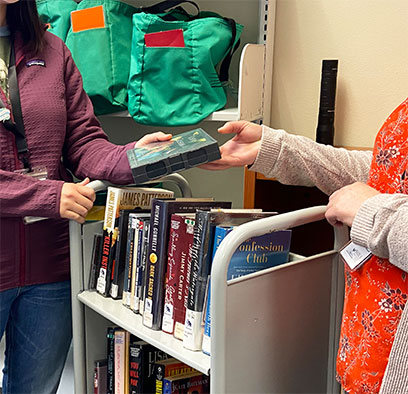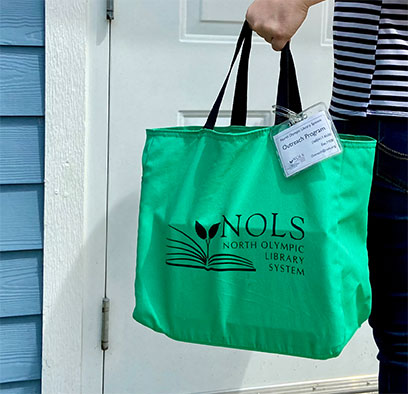 Library staff and volunteers can deliver books, DVDs, audiobooks, and other library materials to your residence.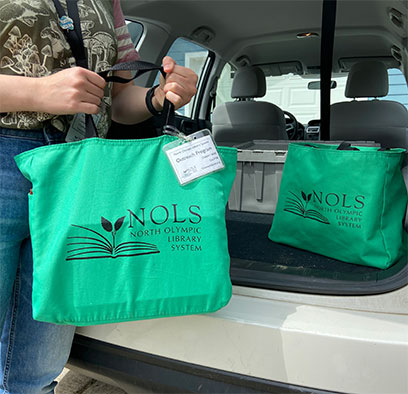 Can't come to the Library? NOLS can help bring the Library to you! Get a monthly delivery of books, audiobooks, Playaways, DVDs, CDs or magazines selected just for you. Choose your own materials from the catalog  or let a Library staff member select items for you.
NOLS' Outreach Delivery Service brings Library materials to people who are unable to regularly visit the Library. It is available to Clallam County residents with significant barriers to using their Library location due to age, disability, injury or illness.
This free service brings Library materials right to your door and is available on a long-term or short-term basis. Items are selected based on your requests and preferences, checked out on a monthly basis, and delivered by NOLS staff and volunteers.
New materials will be delivered on the same day that materials to-be-returned are retrieved. Delivery dates will be determined by location of residence, as well as Library operations and staff availability.
There is no cost for the service. However, fees may be assessed for lost or damaged items.