Holiday Closure
All NOLS locations will be closed Monday, January 16, in observance of Martin Luther King Jr. Day.
All locations will return to regular hours on Tuesday, January 17.
Library Notice
The Clallam Bay and Forks Branch Libraries are experiencing a disruption of phone services. Please email
ehelp@nols.org
or call 360-417-8500 with any questions. We apologize for this inconvenience.
16990 Highway 112
Clallam Bay, WA 98326
360.417.8500 | Fax: 360.963.2260
(Notice: 360.963.2414 is temporarily not working.)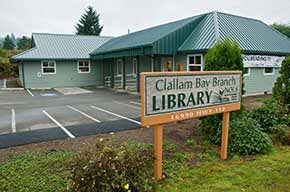 171 Forks Avenue South
Forks, WA 98331
360.417.8500 | Fax: 360.374.6499
(Notice: 360.374.6402 is temporarily not working.)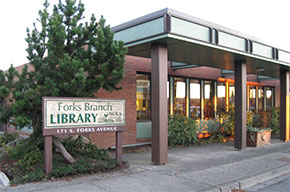 2210 South Peabody Street
Port Angeles, WA 98362
360.417.8500 | Fax: 360.457.3125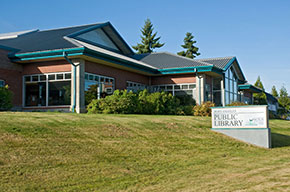 630 North Sequim Avenue
Sequim, WA 98382
360.683.1161 | Fax: 360.681.7811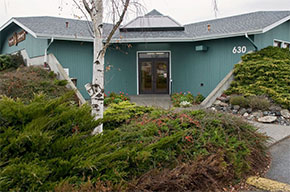 Funded by the North Olympic Library Foundation, Tiny Olympic Libraries (TOL) are self-service browsing portals designed to house small collections of books for travelers, commuters, and other passers-by. Learn more here.