NOLS provides access to a variety of third-party services to meet the needs of the community. Third party vendors are governed by their own terms, privacy policies and practices, not the Library's. NOLS advises users to review Terms of Service and Privacy policies before agreeing to use any online service.
it@nols.org
2018-11-13T10:50:43-07:00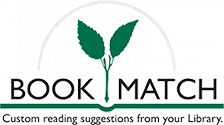 Using information you provide about reading history, NOLS Librarians will create a customized book list for you.