Sequim's Future Library Project
About the Future Library Project
The cramped and aging branch library that serves the Sequim / Dungeness Valley area has been a critical concern for NOLS, and for the community, for decades. In 2014 NOLS initiated a phased planning project to find a Future Library solution. Community engagement has been an important part of this careful planning process.
Conceptual Planning and Design was completed in May 2018. During this planning phase NOLS, SHKS Architects, and the community have worked together to build a conceptual design that reflects the community's vision of its Future Library.
Stay Tuned
This page will be updated shortly, as planning concludes, and the project moves on to make Sequim's Future Library a reality!
The current Sequim Branch was built in 1983 to serve a population of approximately 14,000. During the last 35 years the Library has evolved and expanded to meet the needs of a growing population and a changing society. Now serving a population of around 30,000, the Sequim library facility is still only 6000 square feet small.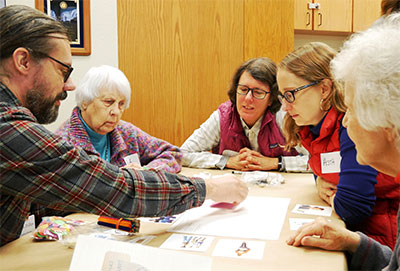 NOLS wants to build the Sequim Branch that reflects the community's vision of your Future Library. Community involvement NOLS has participated in or hosted numerous public events, ranging from informational presentations to hands-on interactive design workshops.
NOLS has also stayed closely connected to community partners and other local agencies, and fielded multiple community-based taskforces and committees in connection with the planning project. NOLS staff, particularly the Sequim Branch staff, have been involved in planning, as have other Library stakeholders.
Frequently Asked Questions
Here's a question 12
it@nols.org
2018-05-02T15:19:59+00:00
Here's the answer
Here's the answer
Here's the answer
Here's the answer
Here's the answer
Here's the answer
Here's the answer