Sequim's Future Library Project
About the Future Library Project
In November 2018, a bond measure that would have supported construction of a new and larger Sequim Branch failed to meet the 60% majority required for passage. Read more about the ballot outcomes…
At their February 2019 meeting, the NOLS Board of Trustees reviewed election and other project considerations and discussed next steps. The project was placed on hold until at least 2021, to allow time for NOLS to work on other initiatives, and for the community support base to strengthen. Read more
There were two ballot measures on the November 6, 2018 ballot. Approval of both measures was necessary to support funding for a new and larger library. Only one measure was approved.
Read more about the ballot measures
. . .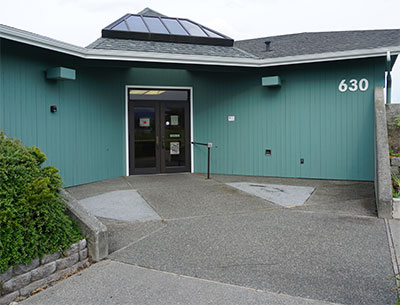 The current Sequim Branch was built in 1983 to serve a population of approximately 14,000. Now serving a population of around 30,000, the Sequim library is still only 6000 square feet small.
Since 2014 a larger, modern library for Sequim has been a top priority for NOLS. Significant time and funds have been expended toward project planning, community engagement, and ballot measure development. Sadly, in November 2018, a bond measure that would have supported construction of a new and larger Sequim Branch narrowly failed to meet the 60% majority required for passage.
The cramped and outdated Sequim Branch remains a pressing concern for NOLS, but after careful consideration of many factors, the Board ultimately decided to step back from active work on the Sequim Future Library project until at least 2021.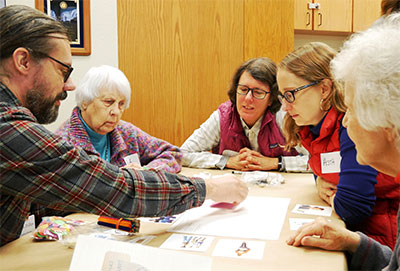 NOLS wants to build the Sequim Branch that reflects the community's vision of your Future Library. Community involvement NOLS has participated in or hosted numerous public events, ranging from informational presentations to hands-on interactive design workshops.
NOLS has also stayed closely connected to community partners and other local agencies, and fielded multiple community-based taskforces and committees in connection with the planning project. NOLS staff, particularly the Sequim Branch staff, have been involved in planning, as have other Library stakeholders.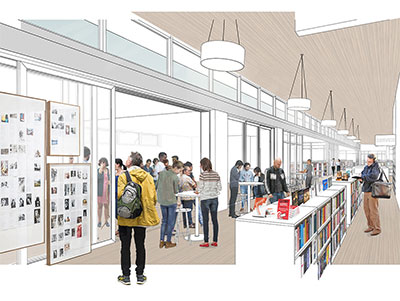 NOLS and SHKS Architects worked with the community on needs assessment and conceptual planning. The community's vision for the Future Library is reflected in the building program, site plan, schematic floor plan, and conceptual images prepared by the architects.
The new library is sized to eliminate current crowding and support growth well into the future. It includes key design elements that the community said were essential.
Click here for the complete report on conceptual planning.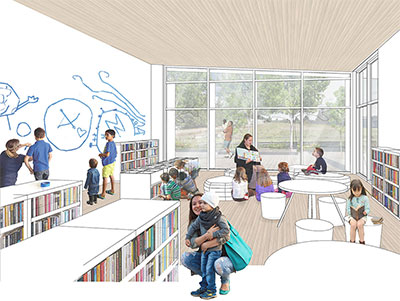 As a part of conceptual planning, detailed construction cost estimates were prepared. These estimates were used to determine the level of project funding required. The estimated total cost of the library project is approximately $13,400,000.
Financing for the Future Library will include funds from NOLS' capital reserves ($1,000,000) and, if the November 2018 ballot propositions are approved by voters, tax supported bonds of up to ($12,400,000).
Additional funds received through local fundraising, gifts, and donations will be used to further enhance the basic design.
What are "21st century library services?"
Bob Allen
2018-08-16T09:48:55-07:00
In recent decades the information world has shifted from physical to virtual, individual to community, collections to creation, archival to portal, and public libraries have transformed themselves to meet these social and technological changes.  The expression "21st century library service" refers to the evolving way libraries provide innovative resources and services to meet modern needs for education, information, and personal development.  A 21st century library utilizes the latest technology, circulates eBooks and downloadables, loans e-devices, and provides technology support and hands-on individual instruction in tech skills.
At the same time, the 21st century library responds to changing social relationships and expectations by playing an increasingly important role as a community hub, nurturing hands-on exploration and creation, and supporting real social connection — in an increasingly virtual world.