Tuesday, January 18, 2022
The Neuroscience of Memory
The Intentional Aging discussion for January featured a workbook on brain health: The Neuroscience of Memory: Seven Skills to Optimize Your Brain Power, Improve Memory, and Stay Sharp at Any Age by Sherrie D. All, PhD.  The discussion will include worksheet activities from the book and an exploration of other resources on the topic.
To borrow a print copy of the book, email cmartin@nols.org or call 360-417-8500, extension 7708.  The book is also available to listen to, as a downloadable audiobook.  Digital eAudio copies are available for instant download on hoopla. Use your NOLS library card to access this title and up to 7 downloads per month, including downloadable audiobooks, music albums, movies and TV shows.
Tuesday, February 15, 2022
Introduction to SHIBA
Eva Bennet, SHIBA (Statewide Health Insurance Benefits Advisors) volunteer coordinator for the Olympic Area Agency on Aging, offered an introduction to the SHIBA program.  SHIBA volunteers provide free, unbiased, and confidential help with Medicare and related health care choices to people of all ages and backgrounds. Eva provided a brief overview of Medicare and discuss Medicare's preventive care services – health care services intended to promote your health and detect disease early.
Tuesday, March 1, 2022
Nutrition As We Age
"Nutrition As We Age" was presented by Victoria Eugenie Jansen and Danny Beery, graduate students at the University of Washington Nutritional Sciences Program. Presenters are enrolled in "Nutrition Education: Principles and Practice" course and on the dietetics track studying to become future Registered Dietitian Nutritionists.
Tuesday, March 15, 2022
Dynamic Aging with Katy Bowman
Biomechanist, author, and movement expert, Katy Bowman, M.S., will provide an engaging and interactive presentation on how to age dynamically.  Katy will cover the difference between movement and exercise, why both the whole body and each body part needs its own dose of movement, and how to fit more movement throughout each day. Katy's books, including Dynamic Aging, can be found in print and eBook at NOLS.  Learn more about Katy Bowman at https://www.nutritiousmovement.com/.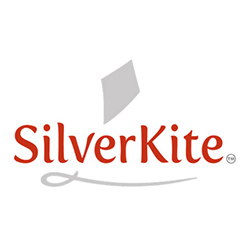 Tuesday, April 19, 2022
Permission to Play
Did you know engaging in play has an important connection to stress reduction, meaning making, and lifelong learning? During this interactive presentation, participants will explore what "play" is, how it contributes to understanding, memory, and cognition; develop an understanding of why play is important in all stages of life and explore ways to bring more elements of play into daily living. Presenter Dr. Jennifer Kulik is the founder and CEO of SilverKite Community Arts, a Seattle-based arts company dedicated to designing, supporting, and facilitating intergenerational arts experiences and arts programs for older adults.
"Engaging and hilarious, Hendrik's diary gives a dignity and respect to the elderly often overlooked in popular culture, providing readers a look into the importance of friendship and the realities of the senior care system in modern society," wrote Publisher's Weekly.  Request a book kit copy to borrow by emailing cmartin@nols.org or call 360-417-8500, ext 7752.  Copies are also available from the library in Large Print, ebook, and downloadable audio.  Search for The Secret Diary of Hendrik Groen on the Libby app for the digital copies.
Tuesday, June 21, 2022
Importance of Community
Community provides us with support, purpose, and a sense of belonging. When we build connections with others, we benefit from a wider, richer network of resources and wisdom. Engage in a lively group discussion on the importance of community and learn about opportunities to volunteer locally.
Tuesday, July 19, 2022
Creativity and Learning
What do you do during your leisure time? When you find an activity you enjoy, benefits can include improvement of mental health and cognition, offer sensory stimulation, nurture spirituality, and reduce boredom. In this session, engage in conversation about the value of creativity and lifelong learning. Registered participants can receive a free kit for creating a Smashed Flower Art bookmark and notecard during this online session.
Tuesday, September 20, 2022
Aging in Place. Discussion with a presentation by Habitat for Humanity.
Join the monthly discussion to explore what it means to "age in place." As part of the discussion, a representative from Habitat for Humanity will introduce their repair programs, Aging in Place and Home Preservation.
Tuesday, October 18, 2022
Advance Care Planning & End-of-Life Choices
Explore ideas presented in Our Last Best Act: Planning for the End of Our Lives, written by Mallory McDuff, which discusses ways to align end-of-life choices with personal values. Following the book discussion, information will be presented about advance care planning as a tool for making choices about future health care.