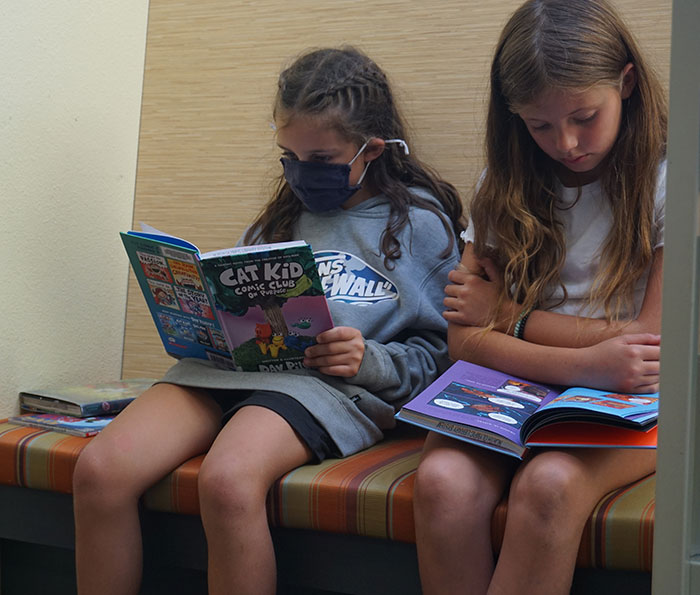 Book Magic is a book club for tweens in grades 4-7. Come chat about the selected book and do a themed craft or activity!
Read the book on your own and then join library staff for the book discussion at the Sequim School District Office, 503 N. Sequim Ave. Attendance at all three sessions is welcome but not required – pick and choose according to schedule or reading interests. No registration required.
A limited number of books will be available for participants to keep. Books are available for pick up at the Sequim Branch Library the month prior to the discussion, noted below. Additional copies and formats may be available to borrow.
Book Discussion & Craft or Activity
Sequim School District Office, 503 N. Sequim Ave.
First Wednesday of each month
October–December, 3:30-4:30 pm
(Pick up the book at Sequim Branch Library. Meet to discuss the book at Sequim School District Office.)
October 4
(Book available for pick up beginning September 6.)
For twelve-year-old Serwa Boateng, catching fireflies is a matter of life and death. That's because Serwa knows that some fireflies are really shapeshifting vampires (adze) from Southeastern Ghana.
When Serwa's family is threatened by an obayifo (witch), her parents leave her with an aunt in a totally normal town where she has to act like a regular middle schooler. Just as Serwa starts to get the hang of this whole normal girl thing, an adze infiltrates her school. It's up to her to whip some of her classmates into monster-fighting shape before all of them become firefly food.
400 pages. Suggested ages 10-13.
November 1
(Books available for pick up beginning October 4.)
What would you do if you had the power to reach through time and space and retrieve anything you want, including your mother, who is no longer living (in this universe, anyway)? How did a raw chicken get inside Yasmany's locker?
When Sal meets Gabi for the first time, Gabi is determined to prove to the principal that Sal planted the raw chicken in Yasmany's locker. Sal prides himself on being an excellent magician. Oh, and he can manipulate time and space. There's only one slight problem: the manipulation of time and space could put the entire universe at risk.
400 pages. Suggested ages 8-12.
December 6
(Books available for pick up beginning November 1.)
Morgan and Eli, two Indigenous children brought together in a foster home, struggle to fit in—until they find a secret place in the attic: a portal that opens to another reality. There, they meet a being called Ochek, the only hunter supporting his starving community. He welcomes the human children, teaching them traditional ways to survive. But as the need for food becomes desperate, they embark on a dangerous mission. Accompanied by a sassy Squirrel they catch stealing from the trapline, they try to save the community before the icy grip of winter freezes everything—including them.
256 pages. Suggested ages 10-14.