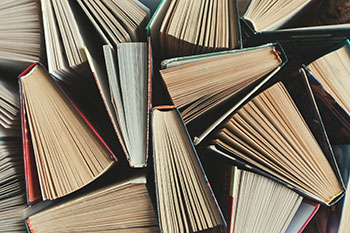 NOLS accepts the following types of donated materials in good condition:
Books

DVDs

Audiobooks on CD

Music CDs
Please bring donated items to the library:
In boxes, sturdy bags, or totes that you do not want returned
Directly to staff at the Circulation Desk during regular business hours
Please limit donations to no more than 2 bags or boxes at one time. For larger donations, make an appointment to drop off donations of more than 2 boxes. Storage space and staff capacity are limited, so large donations are unable to be accepted without prior arrangement.
Do not place donations in the book drops; these items are placed in Lost and Found and are not reviewed for the collection until they are unclaimed.
The library does not accept the following:
Books with any mold, mildew or water damage
VHS and cassette tapes
Donation receipts are available upon request. Please note that library staff can issue a receipt with the total number of items donated, but the value of the donation cannot be determined. Library staff are unable to advise donors on the tax deductibility of gifts.
Donated materials are given to NOLS Friends of the Library groups, all of which are separate 501(c)3 non-profits. Based on the Library's current needs, some items may be added to the NOLS collection. Other items may be used in NOLS Tiny Olympic Libraries or sold at Friends of the Library book sales. Revenue from the Friends of the Library book sales is donated to NOLS to provide financial support for Library programs and services.