Sequim Library Project Background
Sequim Future Library Project Background
The current Sequim Branch was built in 1983 to serve a population of approximately 14,000. Now serving a population of around 30,000, the Sequim library is still only 6000 square feet small.
Since 2014 a larger, modern library for Sequim has been a top priority for NOLS. Significant time and funds have been expended toward project planning, community engagement, and ballot measure development. Sadly, in November 2018, a bond measure that would have supported construction of a new and larger Sequim Branch narrowly failed to meet the 60% majority required for passage.
The cramped and outdated Sequim Branch remains a pressing concern for NOLS, but after careful consideration of many factors, the Board ultimately decided to step back from active work on the Sequim Future Library project until at least 2021. Read more about this difficult decision…
In meantime, NOLS will be exploring non-permanent modifications to branch infrastructure and site use that may alleviate some of the most pressing operational issues – until a more expansive and permanent resolution can again be considered.
Here is some background information about the Future Library planning project: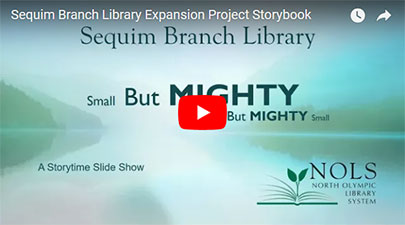 it@nols.org
2018-05-15T13:45:29-07:00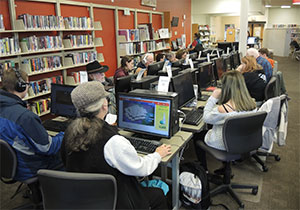 However you quantify it, the existing Sequim Branch building is simply too small – even for current use.
Opened to the public in 1983, the Sequim Branch Library consists of 6,000 sq ft of space. With a collection of over 55,000 items, it includes study and reading areas for adults, public computers, areas for children and teens, and a community meeting room.
The Sequim Branch is one of four NOLS libraries, serving a population of about 30,000 on the east end of Clallam County. Five times smaller than the Main Library in Port Angeles, usage statistics are surprisingly comparable.