2nd Tuesdays, November through April, 7pm via Zoom
November 8 and December 13, 2022; January 10, February 14, March 14, and April 11, 2023
Olympic National Park's Perspectives Winter Speaker Series is hosted by NOLS on Zoom. The free talks begin at 7pm on the second Tuesday of each month from November through April. No registration required.
This series is sponsored by Olympic National Park, the Friends of Olympic National Park, and the North Olympic Library System.
December 13
Geologic Mysteries of Rialto Beach
Kathy Goetz Troost, Ph.D., LG; University of Washington and Shannon & Wilson, Inc.
Join Zoom Meeting
Kathy Troost will provide a snapshot of methods and findings from a UW-lead study at Rialto Beach. Rialto Beach is one of the most spectacular beaches within the Olympic National Park but it holds many secrets from a wild geologic past including glaciers, landslides, erosion, major wind storms, and earthquakes. Researchers have been trying to find all the puzzle pieces to unlock those secrets. In addition to the geologic history, it's important to assess how climate change will impact the beach. The team is evaluating rates of erosion using trees, frequency and types of landslides, landslide triggers, and whether or not the land was uplifted during a Cascadia subduction zone earthquake.
Past Perspectives Talks—Winter 2022-23
November 8
Olympic Cougar Project
Kim Sager-Fradkin, Wildlife Program Manager, Lower Elwha Klallam Tribe
Kim Sager-Fradkin will discuss the Olympic Cougar Project, a collaboration of six Olympic Peninsula tribes and Panthera with the goal of understanding dispersal patterns of young cougars, cougar diets, cougar genetics, and habitat connectivity for all wildlife species on the Olympic Peninsula. She will discuss project objectives and preliminary results, and will share an array of enticing photos and videos to give the audience an insight into the lives of cougars on the Olympic Peninsula.
Photo: Sebastian Kennerknecht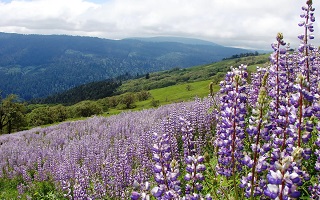 Tuesday, March 8 at 7pm
Forest Restoration on Exposed Sediments Along the Elwha River
James Kardouni and Jenise M. Bauman, Western Washington University
Riverbank lupine is a pioneering species that assimilates nitrogen through nitrogen-fixing bacteria in a form that is readily available to plants. The purpose of this study was to investigate lupine's influence on conifer establishment in newly exposed soils that resulted from the removal of the dams on the Elwha River.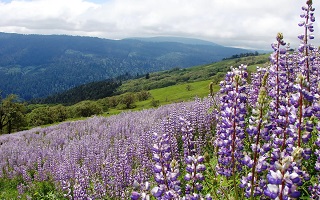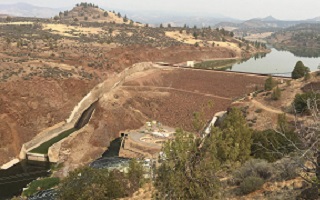 Tuesday, April 12 at 7pm
KIamath River Restoration
Josh Chenoweth, Klamath River Restoration
Joshua Chenoweth managed the revegetation effort after dam removal on the Elwha River. In September 2019, the Yurok Tribe hired Joshua to move south to manage revegetation for an even larger dam removal; the removal of 4 dams on the Klamath River in southern Oregon and northern California. Klamath Dam removal will expose nearly 2,000 acres, nearly 3 times larger than Elwha dam removal. Learn about how lessons learned from Elwha revegetation and restoration are informing Klamath restoration.
Save the date for presentations on January 10, February 14, March 14, and April 11, 2023. Speakers and topics to be announced.