Research local history using resources at NOLS.
Archive Room
The Archive Room is located in the Port Angeles Main Library. Strengths of this collection include:
Scientific and government reports on the Elwha River Restoration.
Historical and tourism information related to Olympic National Park.
Historical and genealogical information related to towns and cities on the Olympic Peninsula.
Historical, cultural, and linguistic information related to Indigenous communities and traditional homelands on the Olympic Peninsula.
Annual and periodic publications such as Polk City Directories, phone books, and Port Angeles High School yearbooks.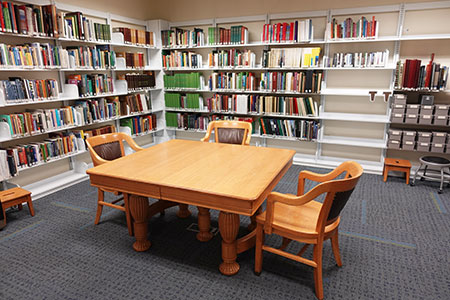 Vertical Files
Located inside the Archive Room, Vertical Files include newspaper clippings, pamphlets, newsletters, and other ephemera related to people, locations, and topics relevant to the Olympic Peninsula. Booklets and small books (100 pages or fewer) are also included in this collection.
Reference & Archival Maps
Many maps, road atlases, and travel guides can be borrowed. However, reference and archival maps can only be used at NOLS locations.
Reference maps—located in the map table outside of the Archive Room—include FEMA Flood Insurance Rate Maps, NOAA nautical charts, and USGS Survey maps, along with miscellaneous other maps.
Archival maps inside the Archive Room include historic USGS Survey maps showing changes in land formations, historic city street maps, Metsker's maps, marine atlases, and many more.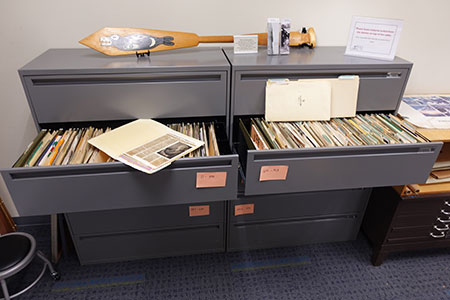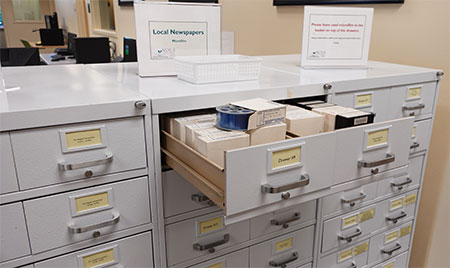 Microfilm Collection
Several area newspapers are available on microfilm. See available issues here.
Various city directories, state and territorial census, Laws of U.S. relating to Indian affairs, and other Washington State and Jefferson County newspapers (1860s-1900s) are also available.
Microfilm reader computers are available to use at the Port Angeles Main Library and the Clallam Bay Branch Library. All microfilm reels are at the Port Angeles Main Library, but can be transferred by request to the Clallam Bay Branch; please call at least 3 business days in advance of your visit and ask for specific materials to be transferred.
Patrons can request microfilm from outside library systems via Interlibrary Loan and view, read, print, and save on NOLS microfilm computers. Most microfilm reels are a standard size and compatible with NOLS machines. Microfiche format is not available at NOLS.
For access to more recent or contemporary news, see News & Research Databases.