NOLS provides access to a variety of third-party services to meet the needs of the community. Third party vendors are governed by their own terms, privacy policies and practices, not the Library's. NOLS advises users to review Terms of Service and Privacy policies before agreeing to use any online service. If you are accessing online resources from home or outside the library, a library barcode number and password will be requested. If you have questions about how to use them, please talk to staff at any branch, email us at ehelp@nols.org or call 360-417-8500.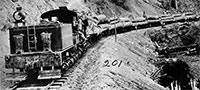 Past years of Clallam County newspapers, many of which are now discontinued, have been scanned and saved.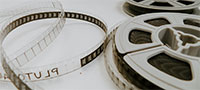 Full-text articles from Peninsula Daily News, Forks Forum and Sequim Gazette can be retrieved from microfilm.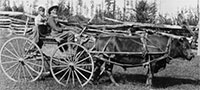 A collection of over 5,000 photos and negatives from the late 19th and early 20th centuries that was donated to NOLS.

From telescopes to rhythm kits, NOLS offers library materials in order to best meet the evolving needs of our community.