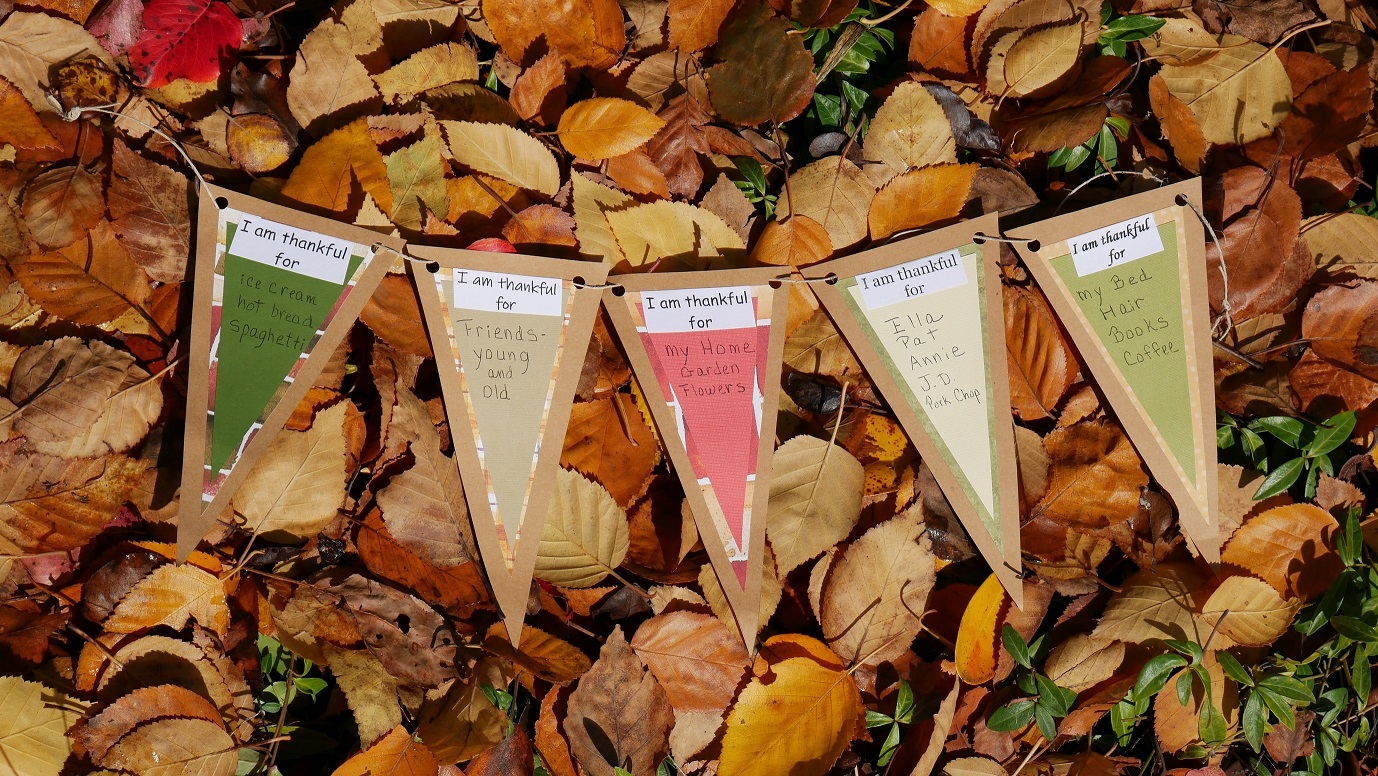 At all NOLS branches while supplies last
As 2021 winds down, what are you grateful for? Your health? Your friends? Your hair? Nothing is too small to be grateful for! Stop by your NOLS branch to pick up a kit to make a Gratitude Garland. The kit includes everything you need: pre-cut paper, a glue stick, marker, twine, and instructions. This is a great project for the entire family.
En todas las bibliotecas NOLS hasta que se acaben
A medida que el 2021 termina, ¿de qué estás agradecido? ¿Tu salud? ¿Tus amigos? ¿Tu cabello? ¡Nada es demasiado pequeño para estar agradecido! Ven a tu biblioteca NOLS para recoger un kit para hacer una Guirnalda de Gratitud. El kit incluye todo los que necesitas: papel ya cortado, una barra de pegamento, un marcador, hilo e instrucciones. Es un buen proyecto para toda la familia.