NOLS offers weekly storytimes September through May. Additional special storytimes are offered throughout the year at each branch. Library storytimes create critically important early literacy opportunities for young children and their parents or caregivers.
For more information about storytimes, email youth@nols.org.
it@nols.org
2020-01-17T15:57:23-08:00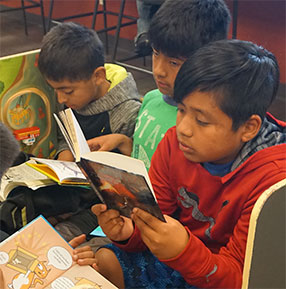 Tuesday, January 28
10:30am
Port Angeles Main Library
Wednesday, January 29
10:30am
Sequim Branch Library
Bilingual Storytime is an opportunity for families to expose their children at an early age to two languages and the benefits of being bilingual. Activities include movement, singing, and stories in two languages.