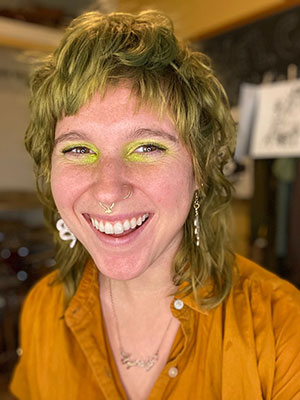 Tuesday, April 18, 6-7pm at Port Angeles Main Library
Celebrate the inauguration of the first Clallam County Poet Laureate, Jaiden Dokken, with a reading followed by refreshments.
Opening remarks will be provided by County Commissioner Mark Ozias and NOLS librarian Clair Dunlap. The event will also be livestreamed on Zoom.
Jaiden Dokken is a local writer, printmaker, ceramicist, cidermaker, and self-described highly persistent penpal. Their work has been published in Fiction International, Algorithm, Muses and Vices, SpeakEasy, Superfroot Magazine, and Pile Press. Dokken is an editor and reader for Perennial Press. Learn more at nols.org/poet.
This program is generously supported by the local Friends of the Library groups.