Friday, October 21, 8am-5pm at Red Cedar Hall on the Jamestown S'Klallam Campus in Blyn
Presented by JanMarie Ward Olmstead (Chumash), MPA
Registration Required. Space Limited. Lunch provided.
Historical and cultural context inform trauma informed approaches as a path to healing through Seven Generation Strategies, acknowledgement of intergenerational core strengths, and self-determination. This interactive workshop will provide participants an opportunity to develop an understanding of how the historical experience of American Indians and Alaska Natives connects to Intergenerational Trauma, ongoing discrimination, racism, lateral violence, and Adverse Childhood Experiences (ACE). Participants will learn how experiences over a life course and over generations has a significant impact on our health.
About the Presenter
JanMarie Ward Olmstead is a lineal descendant of the Santa Ynez and Barbareño California Mission Indians. As a private consultant, JanMarie serves as a senior public health policy and project advisor to the American Indian Health Commission (AIHC) for Washington State.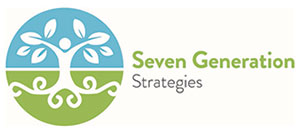 Resilience Month: Bridging Us Together
Clallam Resilience Project, NOLS and other community partners teamed up to offer events and activities focused on building knowledge, skills, connection, and resilience.