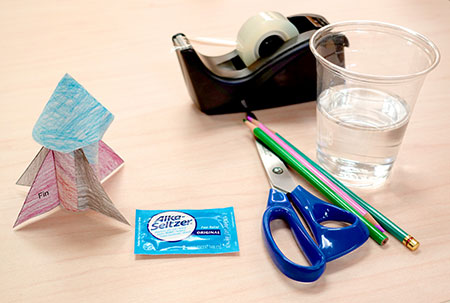 UPDATE: No longer available. All of these kits have been claimed.
Fizzy Rockets combine art, science, and fun! Kids and teens can make a rocket, decorate it, and launch it into the air using the combination of Alka Seltzer tablets, water, and pressure to create a carbon dioxide reaction. Supplies for four attempts are provided in the kit for room to experiment.
Recommended for ages 7 and up and adult supervision highly recommended. Adult supervision highly recommended.