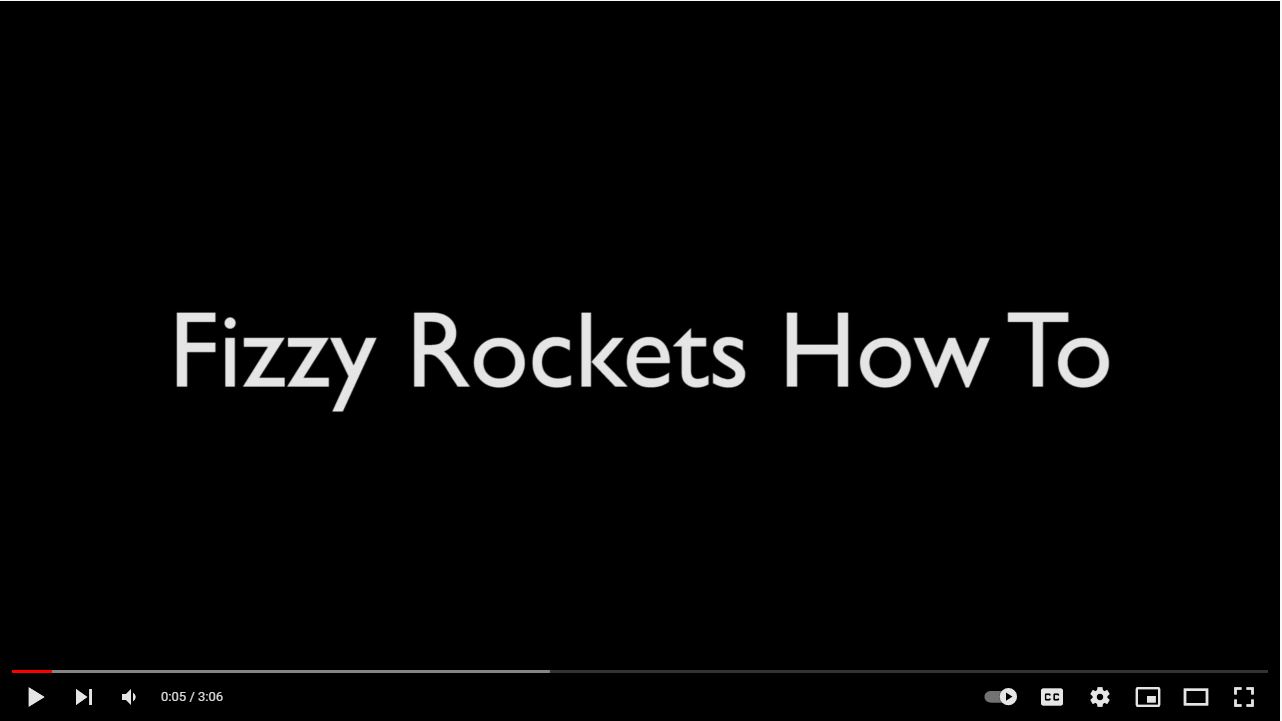 At all NOLS branches while supplies last
Fizzy Rockets combine art, science, and fun! Kids and teens can make a rocket, decorate it, and launch it into the air using the combination of Alka Seltzer tablets, water, and pressure to create a carbon dioxide reaction. Supplies for four attempts are provided in the kit for room to experiment.
Recommended for ages 7 and up and adult supervision highly recommended. You will need scissors, tape, markers, and water; tape and markers are available as a supplement to the kit upon request. Kits include all other supplies for making and launching the rocket, instructions, extra activity suggestions, and safety considerations. Adult supervision highly recommended.
En todas las bibliotecas NOLS hasta que se acaben
¡Cohetes de soda combinan el arte, la ciencia, y la diversión! Niños y jóvenes pueden hacer un cohete, decorarlo, y lanzarlo al aire usando la combinación de tabletas de Alka Seltzer, agua y presión para crear una reacción de dióxido de carbono. Se incluyen suministros para cuatro lanzamientos para que puedan experimentar un poco.
Se recomienda para las edades de 7 para arriba con la supervisión de un adulto. Se necesita tijeras, cinta adhesiva, marcadores y agua. Podemos prestar cinta y marcadores si necesitan. El kit incluye todo lo demás para hacer y lanzar el cohete, instrucciones, sugerencias de actividades extras, y consideraciones sobre la seguridad. La supervisión de un adulto es muy recomendable.
This program is generously supported by the Friends of the Library groups.