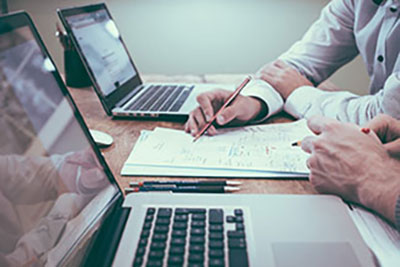 Do you want to strengthen your résumé, learn how to use basic computer programs, or improve your advanced technology skills? The Microsoft Imagine Academy offers more than 400 free online courses and resources that are now available at the North Olympic Library System, as well as other libraries around the state.
As part of its mission, NOLS has focused on helping people acquire the information and knowledge they need to compete for 21st century job opportunities. The Imagine Academy provides a new platform for people to learn and improve their technology skills. Academy courses are offered at three levels: basic computer literacy, Office skills, and advanced skills for IT professionals. All courses are free, but charges may apply if users wish to take an exam to receive official Microsoft certification.
The Microsoft Imagine Academy is made possible through a public-private partnership between Microsoft, the Washington State Library, the Office of Secretary of State, the Washington State Legislature, and more than 400 Washington libraries, including NOLS.
To register for the Imagine Academy and begin exploring the hundreds of courses available, click here. If you are accessing the Imagine Academy from a location other than NOLS, you will be required to log-in to your library account first.
For help enrolling in the Microsoft Imagine Academy, contact ehelp@nols.org or call the Port Angeles Main Library at 360.417.8500.
If you don't already have a Microsoft account, you can create one at the Microsoft account sign-up page. After you have created a Microsoft account, return to this page.
A one-time access code is needed when you register for the Imagine Academy. You will be taken to the registration page and automatically given an access code by clicking here. After entering your Microsoft account, follow the registration instructions.
Browse the hundreds of courses available or search for a specific topic. Add whichever courses you'd like and enjoy the Imagine Academy!
Microsoft Imagine Academy FAQs